Invincibles Studio is an established, innovative games development studio based in the North West of England. The studio has been producing high quality football games since 2004.
The studio is headed up by CEO Chris Gore, who has an expert board behind him, including gaming veteran and former CEO of Codemasters, Nick Wheelwright as Executive chairman.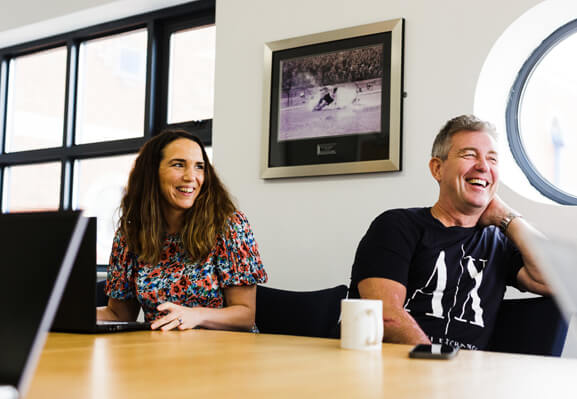 Together the team have produced some of the most engaging and authentic football games that the market has seen. The team's decades of combined experience in the games industry has resulted in significant year on year sales growth and a strong business platform from which the team expect to achieve further growth, taking advantage of the growing gaming market which Newzoo has predicted will reach $200 billion by 2023.
Invincibles Studio is working with some of the world's biggest football publications (Goal) and license holders (FIFPRO) to add authenticity to the games. The Studio's games are played in every country of the world which has resulted in more than 60 million downloads to date.
Invincibles Studio: founded 2004
The passion for creating football games has led Soccer Manager to grow from a small team starting out in their parent's garage to a team of over 50 people located in Preston.
Invincibles Studio have brought 11 football games to the global market: Soccer Manager Worlds, The Soccer Manager single-player series, which is currently in its 8th iteration, Football Clash: All Stars and F2 Target Tekkers.