The team here at Invincibles are proud to have opened up the latest iteration for our flagship game, Soccer Manager 2023, for pre-registration on
Android
 and pre-order on 
iOS.
Built on sixteen years of development experience and over 50 million downloads, Soccer Manager 2023 boasts worldwide SPFL and Bundesliga licences as well as partnerships with prominent clubs such as Inter Milan.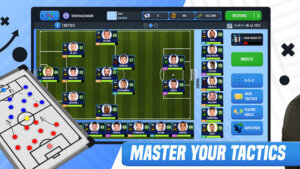 The studio has also further secured the exclusive FIFPRO licence, providing them with the freedom to use the likeness and image rights of players within the game.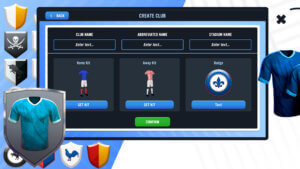 NEW for Soccer Manager 2023, the brand-new Create-a-Club mode and dynamic live transfers make for an even more exciting, creative and slick gaming experience.
Each edition of Soccer Manager brings with it yet another year of hard work from the team at Invincibles Studio. Along with the return of our global ambassador, Mikel Arteta, Soccer Manager 2023 includes improvements to the 3D Match Engine; player models and animations; opponent artificial intelligence and a fresh user interface to deliver to the world their best football management game to date.