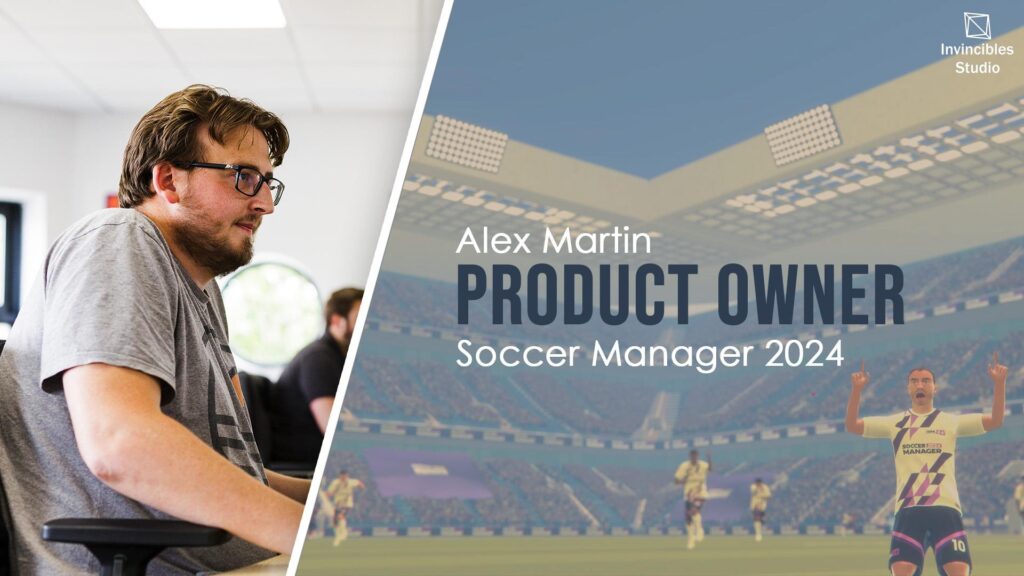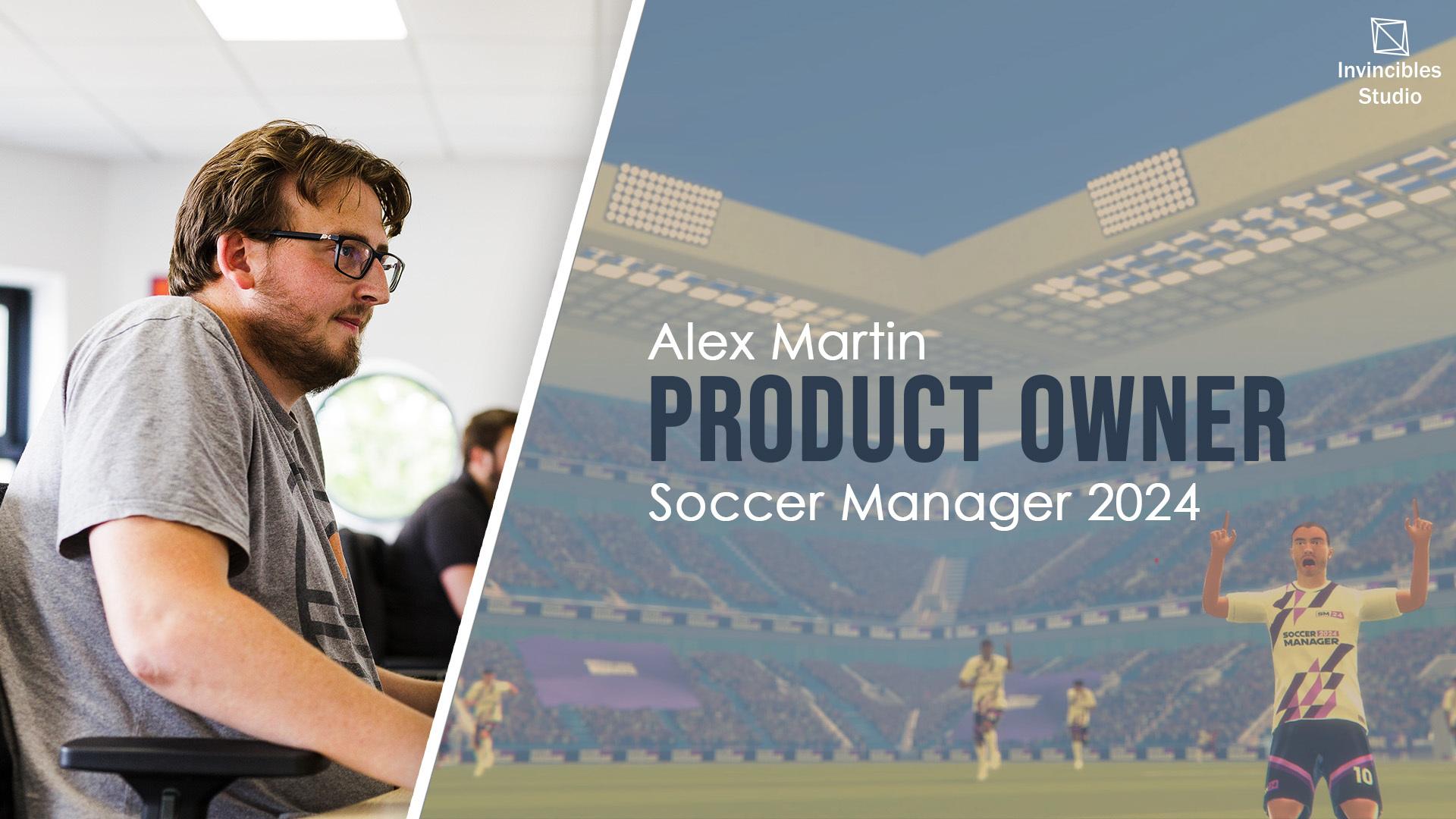 Meet Alex Martin, Product Owner at Invincibles Studio and games industry veteran with two decades in the games industry. From his early days at Invincibles Studio to his most recent role as Product Owner, Alex's story is quite the adventure.
In 2014, Alex joined the company known as Soccer Manager. Since then, he has been a fundamental part of our evolution into Invincibles Studio, the full-fledged indie game studio and publisher. As a Product Owner, Alex plays a pivotal role in steering the future of the hit Soccer Manager sports management sim series.
Q1: What drew you to Invincibles Studio, and how has your role evolved?
"Back at my previous job, we had a private Game World in the original Soccer Manager game, which now goes by SM Worlds. That got me interested. Over the years, I've developed with the growth of the company from a Quality Assurance Tester into a Product Owner. Now I'm guiding design, development, and the scope of our games while ensuring quality and enjoyment are guaranteed for our players."
Q2: What sets Soccer Manager 2024 above all of its competitors?
"With each release of the Soccer Manager series, we aim to deliver the depth of a true sports management sim with true mobile accessibility. We also seek to improve and optimise our quality and presentation. Soccer Manager 2024 definitely lives up to these objectives! We've also extensively tuned gameplay based on feedback from our supportive and knowledgeable community, making this the best release in the series. With international management, improved graphics, create-a-club mode, and an upgraded match engine, SM24 provides an immersive, accessible, continuously enjoyable experience."
Q3: How do you manage and prioritise the product roadmap in line with company goals?
"It's a team effort, and we continue to learn as we grow. Part of my focus is to bring community feedback, business goals, and tech possibilities together and make games that accomplish the needs of each. Beyond SM24 there's a strong focus to further optimise our processes and delivery timelines, to better communicate internally and with our aforementioned community. One thing I can say is that the future is incredibly bright for Invincibles Studio!"